I want a Kelly Moore Bag!
SO, I have been drooling over Kelly Moore's camera bag for sometime. The problem is I have no idea which one I want… hmm….. I mean seriously, how cute are these?!?!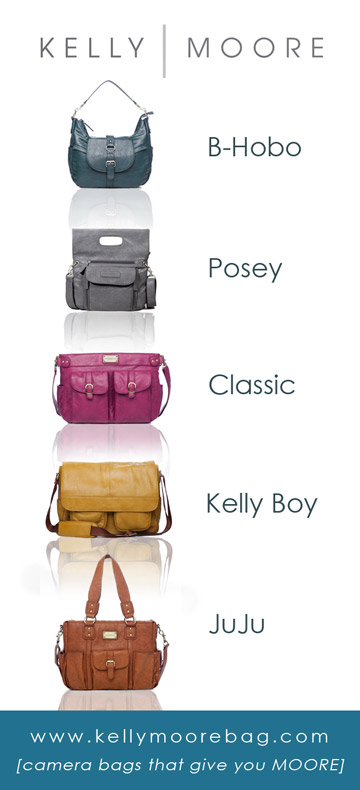 SO, I Think the bottom three would be great. I think they could hold all my equipment, and extra stuff I have with me all the time.
If you have a Kelly Moore Bag, let me know your thoughts. I really want to know how much you like them.